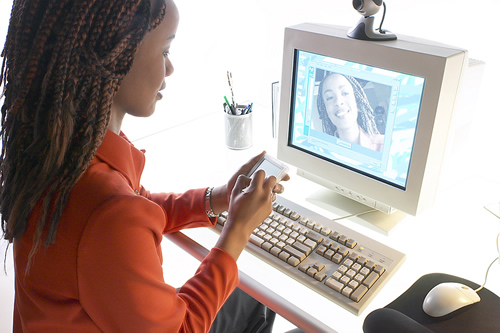 Technology Department

The technology department works under the superintendent and supports both the educational and operational use of computer technology throughout the school district. All departments and offices rely on the daily operational stability of their computer systems, connections to network resources and the Internet. All certified teachers routinely use online grade books, electronic attendance reporting, school district email and numerous web resources to carry out their daily routines and required reporting responsibilities. Many of our teachers use interactive white boards and the use of student response systems is increasing. Our students at all grade levels are accessing the Internet for research and using productivity tools such as Apple iLife and Microsoft Office to create innovative documents and projects.
The technology department provides daily support for:

Classroom technology integration support at all grade levels.
Technology curriculum support at all grade levels.
Support for PowerSchool, an on-line grade book, district-wide.
Over 2000 student user accounts with network storage space.
Over 200 staff user and email accounts with network storage space.
Over 800 desktop, laptop and netbook computers in offices, computer labs, and classrooms.
Printing services in classrooms, media centers, labs and offices.
A wireless infrastructure that covers all school buildings.
Network and Security services.
Point of Sale systems for food services throughout the district.
Supplemental software support for the special education department, transportation department, food services department and all HVAC systems.
Other services such as district surveys, administrative office support, and educational and infrastructure project assistance.
District Technology Staff


ADDRESS:
River Valley High School • 4280 Marion-Mt. Gilead Rd. • Caledonia, OH 43314